Wednesday, August 31, 2005
Snacks4theBrain 6--Einstein!
While previous S4theB! shows about IVC (Interactive Videoconferencing) have focused largely on the dynamic question and answer sessions that these presentation-and-dialogue interactions generate, this one takes you smack-dab into the content of one of the most fascinating ones I've seen. Don't worry if you don't really get it, though Dr. Charles Brau, a physicist whose own field is primarily
lasers
, does a fantastic job of explaining the fine points of Einstein's Theory of Relativity. He wears that wig nicely, too, I might add... Listen to the show
here
. Visit CSO's streaming archive site to see the whole she-bang
here
. If you do that DON'T view the "Afternoon" one with relativity in the title: That's misnamed--ah, I love technology!!! And be sure to choose the Quicktime video option. Finally (is there really such a thing, relatively speaking?) Here is a graphic aid to, well, to aid your comprehension whilst you listen:
Monday, August 22, 2005
Snacks4theBrain5! -- WORMS!!!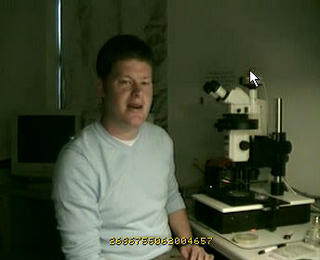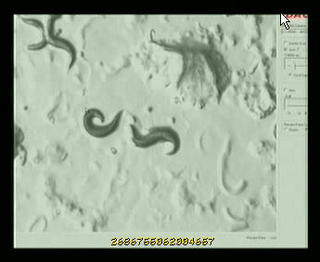 On April 12, 2005, Dr. Todd Lamitina held an interactive videoconference with several classrooms all over the country--Texas, New York, and here in Tennessee--to share his work researching genetic mutations in microscopic worms. This S4theB shares a series of questions and answers that hint at just how effective this sort of outreach can be. You can bet none of those kids will forget that conversation for quite some time!!! Download the show
here
. Access the full streaming archive
here
.
Hint: Select the Quicktime Video option--the streaming server doesn't play well with the Windows Media codecs...