Monday, August 22, 2005
Snacks4theBrain5! -- WORMS!!!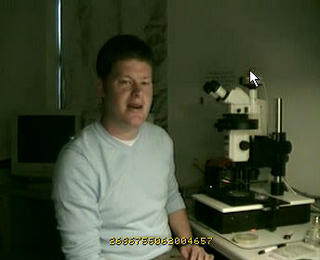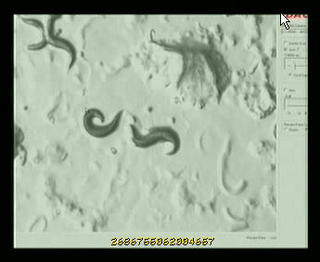 On April 12, 2005, Dr. Todd Lamitina held an interactive videoconference with several classrooms all over the country--Texas, New York, and here in Tennessee--to share his work researching genetic mutations in microscopic worms. This S4theB shares a series of questions and answers that hint at just how effective this sort of outreach can be. You can bet none of those kids will forget that conversation for quite some time!!! Download the show
here
. Access the full streaming archive
here
.
Hint: Select the Quicktime Video option--the streaming server doesn't play well with the Windows Media codecs...